All About Me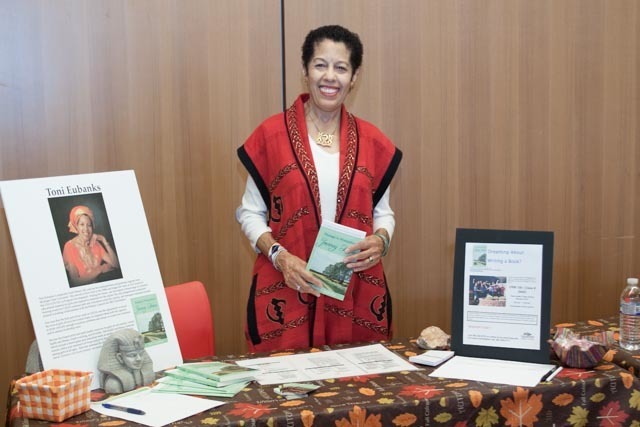 Journey Home comes out of my interest in how ethnic groups and women have shaped this country's history. I have conducted research on the American West of the 1880's, the Gullah culture of South Carolina, and African American roots in Ghana and Nova Scotia.
I am originally from Detroit where most of my many coming-of-age adventures took place. After moving to New York City as a young adult, I began my career at the corporate headquarters of Girl Scouts of the USA, in program development. During my tenure, I developed a broad range of informal educational resources for girls on self-esteem, values, health and fitness, and diversity. I gained recognition for authoring the first official Girl Scout historical novel, Octavia's Girl Scout Journey: Savannah 1916 (now out-of-print).
I enjoy speaking to audiences, especially to young students, and I have conducted workshops for the National Black Child Development Institute, Bank Street College Alumni Association, the Arizona Geneology Society, and in schools and Girl Scout councils across the nation.
As a girl, I loved to read and write stories. I kept a diary for five years during my adolescence, one reason why my main character, Tamara Woodson, helps move the plot along with her journal entries.